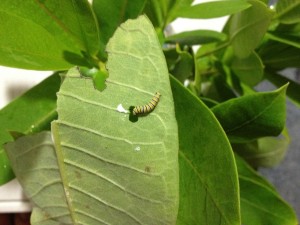 We started the year with some very tiny monarch butterfly caterpillars. They ate and ate and ate all the milkweed leaves we had for them. We observed the caterpillars as they grew bigger and fatter. We read many books to learn about how the caterpillars would change. We learned that the monarch butterflies migrate to Mexico in the fall and stay their until spring.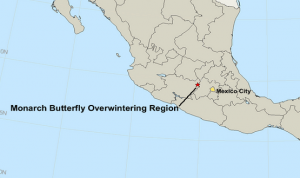 When our caterpillars were ready, they shed their skin and became a green chrysalis and after a week or so, it changed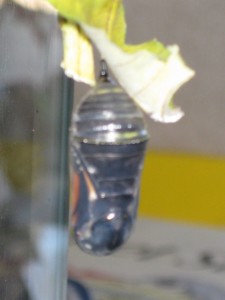 to black. We could see the wings inside. We even got to see one butterfly emerge from the chrysalis.
When the wings were dry, the butterflies were ready to fly and we released each butterfly so it could fly to Mexico.