We learned how to needle felt and make a picture with wool fleece
.
All of the kindergarten classes worked on this needle felting project so we could enter it in the Deerfield Fair. We made an apple tree in the different seasons. Our tree was the fall tree.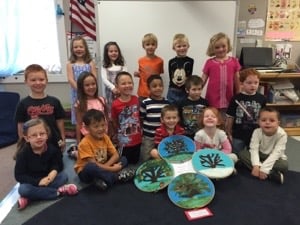 The judges liked our project. We got a blue ribbon for our work. It was fun to go to the Fair and see our project.